Investigator Spotlight: March 2015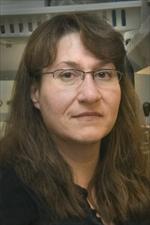 Sally Kent, PhD
Dr. Kent is an assistant professor at the University of Massachusetts Medical School. Dr. Kent joined nPOD in 2007.
---
Tell us about your education and background – where are you from, where did you go to school?
My name is Sally Kent and I'm from the New England and upstate New York area. I went to college at a small liberal arts school, Union College, in Schenectady, New York and went to graduate school at Loyola University of Chicago. I was a postdoctoral fellow at The University of Rochester Cancer Center. then at Brigham and Women's Hospital and at Harvard Medical School in Boston. I was promoted to Instructor and then to Assistant Professor there until I was recruited for my current position as Assistant Professor at the University of Massachusetts Medical School in the Diabetes Center of Excellence in 2010. When I'm not working, I'm an avid music buff and play (but not very well) the guitar.

Where do you currently work and what is your position? What does a "day in the life" look like for you?
No two days are the same and can include classroom teaching, teaching, supervising, and mentoring technicians, students and postdoctoral fellows. It also involves pursuing funding (grant writing consumes a large amount of our time), writing manuscripts, analyzing data and putting together figures and presentations for local, national and international presentations, participating in peer-review of manuscripts, managing administrative and financial issues, participating in committee service for the university, and of course, keeping up with the latest research developments. I still do a fair amount of bench work and I have been known to fix equipment!
Tell us about your research.
I've always been interested in immunology and one of the major questions in immunology is; why is there autoimmunity and what can we do about it? I know a number of people with autoimmune disorders and I was always interested in the 'why?' I became involved in the immunology of type 1 diabetes (T1D) when I was a postdoctoral fellow at Brigham and Women's Hospital and have remained in the field. The immune system in T1D attacks and destroys the cells in the pancreas that make insulin; why and how do we stop it? We must understand how the immune cells are (mis)functioning. My research focus is in the B and T lymphocyte response to the islet cells; what proteins and peptides in the islets do the T cells recognize? What functional properties do these cells have? How do these cells contribute to the disease process? Specifically, I analyze the CD4 and CD8 T cell reactivity and the function of these cells to islet antigens from the pancreatic draining lymph nodes and spleen, and most recently, lymphocytes grown directly from isolated islets from organ donors who had T1D. This is very important for T1D researchers, to be able to directly examine the cells that cause beta cell destruction in T1D. These tissues are from nPOD, and the new nPOD Islet Pilot Program, supported by the JDRF (https://npod.org//) and the Helmsley Trust are critically important for all the researchers studying T1D. In addition, I examine autoreactive B cells from these tissues for function in order to understand how B cells participate in the autoimmune reaction. Other projects in my laboratory examine how mesenchymal stem cells alter the function of autoreactive T cells, how autoreactive T cells may be specifically targeted with antigen-specific therapies and how these T cells may render unresponsive and when in the disease process autoreactive T cells develop into a memory T cell phenotype.

What are your thoughts on the progress being made in T1D research as a whole?

The need to fully understand the behavior of the immune system in autoimmune diabetes is critical for designing therapies to alter the function of and eliminate these destructive cells. We, as a field, have made a lot of progress in understanding the autoimmune process in human T1D, but our understanding is incomplete and we have many unanswered questions in regards to the frequency, phenotype and function of autoreactive lymphocytes in the pancreas, draining lymph nodes and in the peripheral blood in human T1D.

Do you have anything extra you would like to share? Is there anyone to thank or acknowledge?
I would like to thank our donors and their families: their contributions are great and we are grateful for them and their continuing support of research. The JDRF and nPOD have been incredibly supportive of my research. The nPOD and the JDRF are the forefront of advances in the quest for the cure for T1D.