Investigator Spotlight: February 2015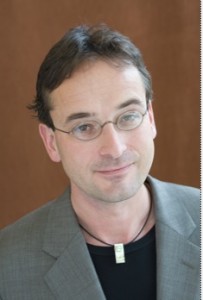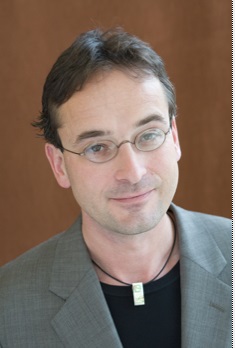 Matthias von Herrath, MD
Dr. Herrath is a professor at the La Jolla Institute and founded the Center for Type 1 Diabetes Research at the La Jolla Institute. Dr. Herrath joined nPOD in 2008.
---
Tell us about your education and background – where are you from, where did you go to school?
I was born in Berlin and grew up in Freiburg, Germany, after we moved there following my father's sudden death by a brain bleeding in 1972 when I was just 9. There I went to Medical School and worked in infectious diseases, internal medicine and intensive care until 1991. I decided to leave Germany, because I had difficulties foreseeing a productive career in the rather archaic and hierarchical system there, which did not allow for a productive merging of clinical research with the medical profession. I am also a team worker by nature (therefore I love nPOD!) and this was not so much on the radar screen in Germany back then – having said this, things have rather drastically changed in Germany over the past 25 years!

Where do you currently work and what is your position? What does a "day in the life" look like for you?
Vice president and Head, Seattle Type 1 diabetes R&D center NovoNordisk; Professor, La Jolla institute.
After founding the Center for Type 1 diabetes research at La Jolla institute I realized rather soon, that clinical translation of findings made in basic research can be very difficult in a solely academic setting. The factors causing these problems are the lack of funding for validation and biomarker studies, and the funds required for appropriately powered clinical trials. Therefore I decided in 2011 to accept the unique offer from NovoNordisk to head their new Immune Intervention initiative for type 1 diabetes. At the same time I did not want to lose the ability to work with nPOD from an academic perspective, since I had learned in the past years how important our teamwork and the histopathological approach is to better understand the basics of human diabetes. I was fortunate enough that NovoNordisk felt the same way and let me retain the nPOD work at La Jolla Institute without interference, realizing as well the importance of this consortium. For the future, we envision more productive and open collaboration with nPOD and various partners in industry, which is exciting and sketching forward a new path for collaborative science.
Why diabetes? How did you get involved in diabetes and/or what made you want to work in diabetes research?
I began studying diabetes in 1991, after my experience with many patients in internal medicine. I decided then that I will focus on doing something about this terrible disease.
Tell us about your research.
With nPOD we are interested in understanding the composition of the immune infiltrates in the islets, but have also discovered that the exocrine pancreas could play a substantial role in diabetes development, since we also see changes there, even prior to diabetes development. In addition, we are trying to understand what immune mediators (cytokines) are expressed in the pancreas and what role viruses might play in the development of the disease.
With NovoNordisk we are in the process to develop new combination therapies to intervene in diabetes.

What are your thoughts on the progress being made in T1D research as a whole?

These are years where we see the most exciting progress due to nPOD – we couldn't understand the disease without nPOD.

Why is diabetes research so important?
It will be hard to devise the best treatments for this disease without understanding the underlying pathology in the best way we can.
Do you have anything extra you would like to share? Is there anyone to thank or acknowledge?
I would like to sincerely thank Mark Atkinson, Alberto Pugliese, George Eisnebarth and JDRF for creating and supporting nPOD. It is such a critical effort!
When you're not working, what do you like to do for fun?
I play guitar and violin, and dream about having a real performing band with original music one of these days. I also love to ride my bicycle- it's the time when I can think quietly about everything.