Peter Arvan, MD PhD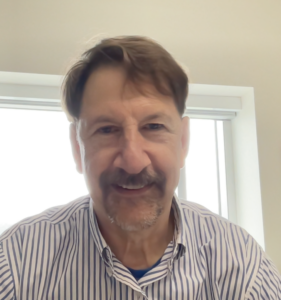 Dr. Arvan received his bachelor's degree from Cornell University and his M.D. and Ph.D. (in Cell Biology) from Yale University Following residency in Internal Medicine, Dr. Arvan completed fellowship training in Endocrinology at Yale and then became an Assistant and later Associate Professor at Harvard Medical School (Beth Israel Hospital). He then moved and became Full Professor at Albert Einstein College of Medicine in New York. Since 2003, Dr. Arvan has served as Chief of the Division of Metabolism, Endocrinology & Diabetes at the University of Michigan. During this period of time he spent 8 years as the Director of the University of Michigan Comprehensive Diabetes Center. Throughout, Dr. Arvan has been designated as the Brehm Professor of Diabetes Research, one of many endowed professorships within the Caswell Diabetes Institute at the University of Michigan.
Dr. Arvan has a long record of successful trainees who are current faculty at academic institutions around the world. Dr. Arvan is an elected member of the ASCI and AAP; he won the RR Bensley Award (Am. Assoc. Anat.); was a Pew Scholar in the Biomedical Sciences, Pfizer Visiting Professor, Burroughs-Wellcome Visiting Professor, the Sidney Ingbar Lecturer (Harvard); the PSTP Visiting Professor (Wash. U.), the McKenzie Lecturer (U. Miami), the Harrison Society Visiting Professor (Vanderbilt), and the Distinguished Faculty Award (U. Michigan). Dr. Arvan's research work has focused on peptide hormone synthesis, especially insulin synthesis. He is specifically interested in understanding how peptide hormone protein precursors mature into medically-active hormones, and how these steps may go wrong in endocrine diseases such as diabetes.
Kyle Gaulton, PhD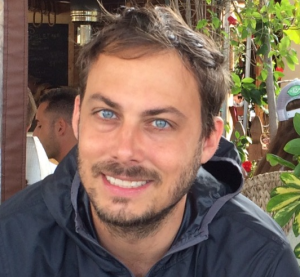 Kyle is Associate Professor of Pediatrics and Winkler Endowed Chair in Type 1 Diabetes at UC San Diego. He has a BAS in computer science from the University of Pennsylvania, a PhD in genetics and molecular biology from the University of North Carolina at Chapel Hill, and did postdoctoral training in statistical genetics at the University of Oxford and Stanford University.
Klaus Kaestner, PhD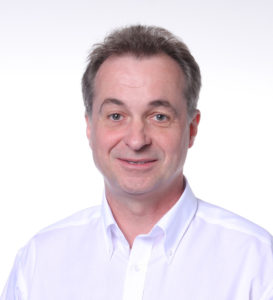 Dr. Klaus H. Kaestner is the Suor Butterworth Professor of Genetics at the University of Pennsylvania Perelman School of Medicine, and member of Penn's Institute for Diabetes, Obesity and Metabolism. Dr. Kaestner received his Ph.D. from the Johns Hopkins University School of Medicine, and completed a research fellowship at the German Cancer Research Center in Heidelberg.
Dr. Kaestner's work is focused on the understanding of the genetics of glucose homeostasis and organ development. In addition, his laboratory has pioneered the development of functional genomics tools applicable to the study of the endocrine pancreas. Dr. Kaestner co-directs the Human Pancreas Analysis Program (HPAP) which performs deep phenotyping of the human endocrine pancreas to better understand the cellular and molecular events that precede and lead to beta-cell loss and/or dysfunction in type 1 diabetes (T1D) and type 2 diabetes (T2D).
Dr. Kaestner has served on multiple review panels for the Juvenile Diabetes Research Foundation and for the National Institute for Diabetes, Digestive and Kidney Diseases. Dr. Kaestner was member of the Trans-NIDDK Strategic Planning Group on Genetics, Genomics, and Bioinformatics in 2000. Dr. Kaestner serves on the editorial boards of of the Journal of Clinical Investigation and is co-editor-in-chief of Cellular and Molecular Gastroenterology and Hepatology. Dr. Kaestner is member of the American Diabetes Association and the Endocrine Society, which awarded him the Roy O. Greep Award for Outstanding Research in 2017.
Alice Long, PhD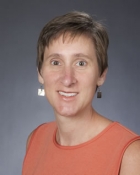 Dr. Alice Long received her BS degree in Biology from Macalester College in St. Paul, MN, and earned her PhD in Immunology from Emory University in Atlanta, GA. She then pursued post-doctoral studies at the University of California at Davis studying the etiology and pathogenesis of primary biliary cirrhosis, an autoimmune disease of the liver. She next joined a Seattle-based biotechnology company, Xcyte Therapies, where she helped develop adoptive T-cell therapies for multiple diseases. In 2005, she joined Benaroya Research Institute (BRI) as a staff scientist. In 2011, she joined the faculty at BRI and is currently an Associate Member and Manager of the Human Immunophenotyping Core.
Dr. Long's lab is a translational immunology lab focused on using human samples to understand etiology, pathogenesis, disease heterogeneity and treatment response. Specifically, her current research includes three inter-related projects: 1) causes and consequences of reduced IL-2 signaling in T1D subjects, 2) cellular definition, function and stability of CD8 exhaustion associated with beneficial response to therapy, and 3) identification of biomarkers of disease progression.
Aaron Michels, MD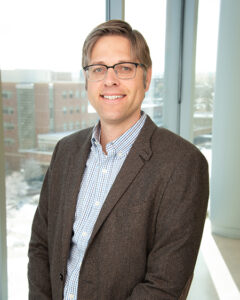 Dr. Michels is a Professor of Pediatrics, Medicine, and Immunology at the Barbara Davis Center for Diabetes, which is part of the University of Colorado. He is a physician-scientist that has lived with type 1 diabetes for more than three decades and is committed to caring for patients with diabetes along with conducting research to prevent and ultimately cure the disease. His research focuses on understanding the immune mediated mechanisms of type 1 diabetes development and those that provide dominant protection from disease. Insights from this research have led to the design and testing of specific therapies to stop the autoimmune destruction of insulin producing pancreatic beta cells. There is also a strong focus within his laboratory to measure and monitor diabetes-specific T cell receptor sequences across the stages of type 1 diabetes development.
Julia Panzer, PhD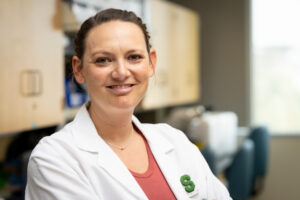 Dr. Julia Panzer is a staff scientist in the Pugliese Lab at City of Hope. She initially trained as a chemist and pursued her Ph.D. in islet physiology in Germany. During her doctoral studies she implemented the human slice platform to study islets in their native environment. Her current projects focus on alpha cell function and beta cell regeneration in type 1 diabetes.
Audrey Parent, PhD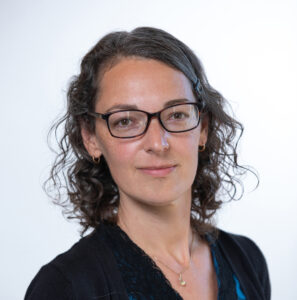 Dr. Parent is an Associate Professor in the UCSF Diabetes Center. Her research is focused on understanding changes in immune tolerance that lead to autoimmune destruction of pancreatic insulin-producing beta cells in type 1 diabetes (T1D). Her lab is combining directed differentiation of human pluripotent stem cells into cell types relevant to T1D with genome engineering approaches to model the human disease. They are also developing strategies to produce immune evasive stem cell-derived pancreatic beta cells to accelerate clinical translation of beta cell replacement therapies to treat diabetes.
Edward Phelps, PhD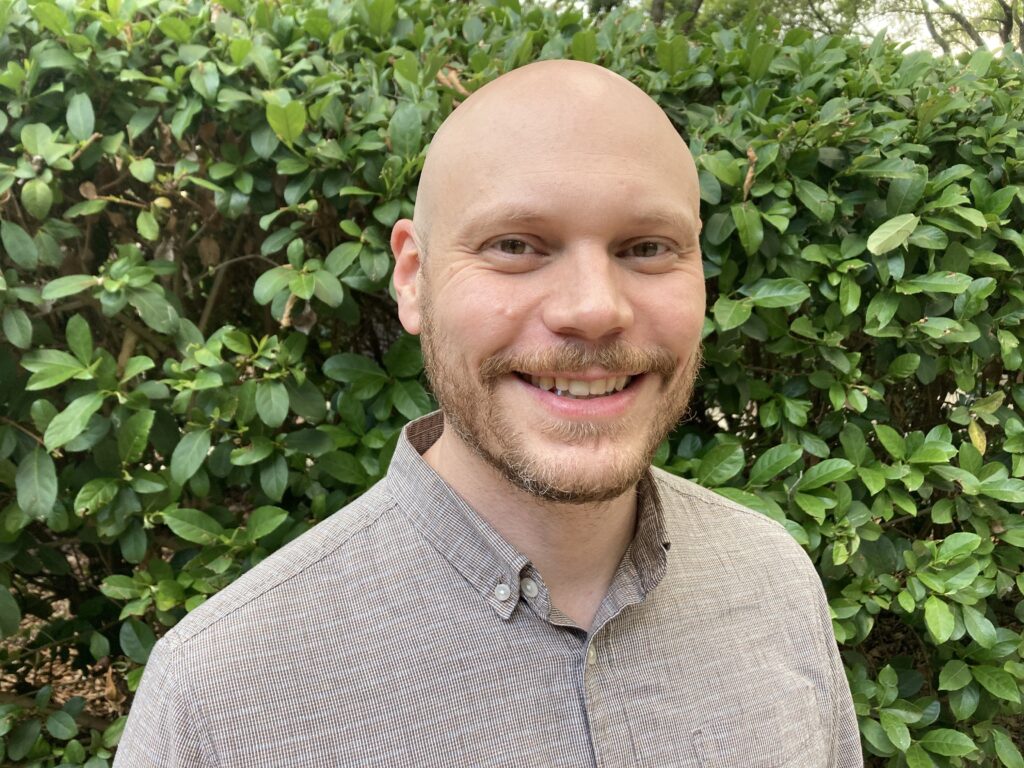 Dr. Phelps's research is focused on biomaterials engineering as a strategy for regenerative therapies with emphasis in the area of type 1 diabetes. Phelps specializes in bio-synthetic cellular microenvironments (e.g., bio-functionalized polyethylene-glycol hydrogel) for controlled presentation of bioactive signals to drive regenerative responses in vivo. He has developed biomaterials for therapeutic angiogenesis and to improve the viability and function of transplanted insulin-producing pancreatic islets.
Phelps is working to develop novel immunomodulatory biomaterials strategies to counter autoimmunity in type 1 diabetes. Phelps also uses advanced light microscopy methods to investigate aspects of basic pancreatic islet biology including the immunopathogenesis of diabetes autoantigens (e.g., GAD65) and the role of neurotransmitter paracrine signaling in regulating islet function.
Jay Skyler, MD, MACP, FRCP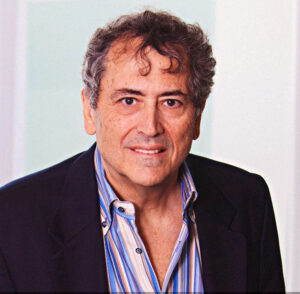 Jay S. Skyler, MD, MACP, FRCP is currently a Professor of Medicine, Pediatrics, & Psychology, in the Division of Endocrinology Diabetes & Metabolism, Department of Medicine, University of Miami Leonard M. Miller School of Medicine, Miami, Florida. He served as Director of that Division from 2000 to 2004. He is Deputy Director for Clinical Research and Academic Programs at the Diabetes Research Institute, University of Miami. He also is an Adjunct Professor of Pediatrics at the Barbara Davis Center for Childhood Diabetes, University of Colorado at Denver. For 22 years (1993-2015), he was Study Chairman for the NIH Diabetes Prevention Trial for Type 1 Diabetes (DPT-1) and its successor Type 1 Diabetes TrialNet, an international network conducting clinical trials to interdict type 1 diabetes. Dr. Skyler currently is Chair of the Strategy Advisory Group for INNODIA, a European consortium of academic and industry groups developing innovative approaches towards understanding and arresting type 1 diabetes. He was President of the American Diabetes Association and Vice-President of the International Diabetes Federation. He was founding Editor-in-Chief of Diabetes Care, the clinical research journal of the American Diabetes Association.
Rocky Strollo, MD PhD
After graduating in Medicine at Campus Bio-Medico University of Rome in 2008, I have carried out a PhD at Queen Mary University of London under the supervision of Prof. Ahuva Nissim (from 2010 to 2014) and then a medical specialization in Endocrinology and Metabolic Diseases under the supervision of Prof. Paolo Pozzilli (from 2012 to 2016). Currently, I am Associate Professor of Endocrinology at San Raffaele University of Rome. My primary research activity aims to investigate the role of oxidative post-translational modifications of insulin and other beta cell antigens in the pathogenesis of type 1 diabetes. The final objective is to develop novel diagnostic biomarkers and target therapies for cure or prevention of type 1 diabetes, based on oxidative modifications of insulin. Main achievements of my research include the identification of antibody and T cell responses towards neo-antigenic insulin peptides induced by oxidative modifications. I have received several national and international awards, and since 2013, my research has been supported by competitive grants founded by the European Foundation for the Study of Diabetes, the Juvenile Diabetes Research Foundation, the Italian Ministry of Health and the Italian Ministry of University. Additional research activities are focused on: i) the effect of obesity and diabetes on bone metabolism; ii) the effect of glucose on immune response to SARS-CoV-2 as well as biomarkers of COVID-19 severity in patients with diabetes or obesity
Qizhi Tang, PhD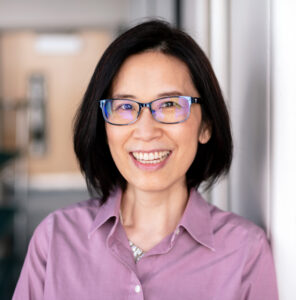 Qizhi Tang, Ph.D., is a professor of immunology in the Diabetes Center, the Department of Surgery, the Gladstone Institute of Genomic Immunology, and the Institute of Regenerative Medicine at the University of California, San Francisco (UCSF). One area of research focus in the Tang Lab is on investigating regulatory T cell control of autoimmune diabetes and transplant rejection and translating insights from basic mechanistic research to novel therapies. In the past 10 years, she has led translational efforts to design and implement 10 Treg-based clinical trials in autoimmune diseases and organ transplantation. Currently, pre-clinical research in her lab focuses on developing cellular engineering strategies to enhance human Treg potency and lineage stability. Another area of research in the Tang lab is to optimize beta cell replacement therapy for type 1 diabetes by improving islet survival in ischemia and designing strategies to avoid immune rejection without systemic immunosuppression.
Nicholas Thomas, PhD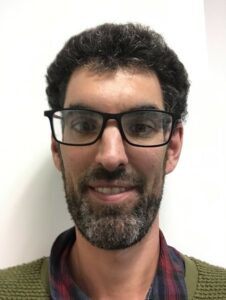 Dr. Nick Thomas is a diabetes physician and academic clinical lecturer in Diabetes and Endocrinology at the University of Exeter. Type 1 diabetes is known to occur in adults but classically thought of as a disease of children and the majority of research is in this age group. Dr. Thomas's research is looking to improve understanding of type 1 diabetes presenting in adults.
During his PhD he undertook research looking to better describe the pathophysiology and clinical features of type 1 diabetes presenting in adults and showed this is both similar and different from when the disease presents in children. He is currently looking to understand how the disease first develops in adults and how we might identify adult cases before the onset of clinical symptoms. This work has taken on increasing relevance given the new emergence of disease modifying therapies for early type 1 diabetes.
Kendra Vehik, PhD, MPH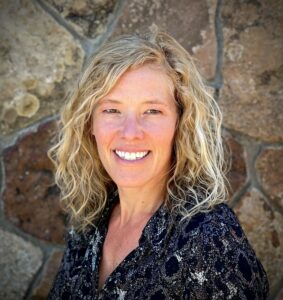 Professor of Epidemiology, Health Informatics Institute at the University of South Florida
Kendra Vehik is an epidemiologist and applied biostatistician at the University of South Florida whose work is focused on understanding what genetic and early life exposures initiate the appearance of the first islet autoantibodies and progression of type 1 diabetes. She is a collaborating investigator in many type 1 diabetes studies, including SEARCH, TEDDY, TrialNet, DPT-1 and DISCOVER studies. Dr. Vehik also serves as co-Chair of the TEDDY Publications and Presentation Committee and oversees the dissemination of scientific content for the TEDDY study.